TRANSPARENT LED FILM DISPLAY
Transparent LED film displays are a great solution for retail store windows. Jumbotron offers an effective alternative to static window LED jumbotron screen. Your images and product promotions can be updated in real-time across your enterprise or locally in just one store.
Static-printed images block the view into and out of your store. With our LED Screens, the entire window can be converted to advertising space while preserving visibility.
We offer transparent solutions for outdoor public places like Airports, Office Buildings, and Sports Complexes.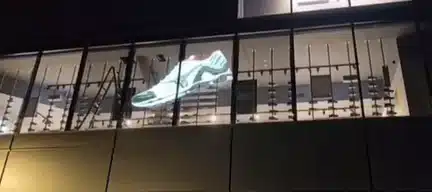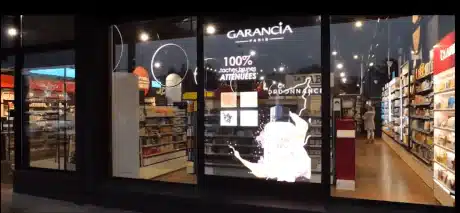 Why Do You Need Transparent LED Film for Your Retail Store?
Transparent LED films are a revolutionary advancement in visual technology that combines the best features of traditional LED displays with the ability to maintain transparency. These screens utilize a grid of micro LEDs, allowing light to pass through and creating a transparent effect. This cutting-edge technology has numerous applications across various industries, including retail, advertising, architecture, and entertainment.
Enhance the visual appeal and captivate customers with transparent LED screens for your retail store. This cutting-edge technology combines transparency and vivid visuals to create an immersive shopping experience like never before.
These transparent LED film offer a unique way to display promotional content and product information while maintaining visibility through the screen. By seamlessly integrating these screens onto your store's windows or glass walls, you can create eye-catching displays that attract attention from both inside and outside the store.
With high brightness and vibrant colors, transparent LED screens ensure that your content stands out even in bright environments. This allows you to showcase your products in a visually stunning manner, effectively grabbing the attention of potential customers and increasing foot traffic to your store.
The versatility of transparent LED film display enables you to display a wide range of media, including images, videos, and animations. Whether it's highlighting your latest collection, showcasing sales and promotions, or telling your brand's story, these screens provide endless opportunities for creativity and effective communication.
The remote control capability of transparent LED film allows you to easily manage and update content in real-time. With just a few clicks, you can schedule content changes, ensuring that your displays are always fresh and relevant. This flexibility enables you to tailor your messages to specific times of the day, events, or seasonal promotions, maximizing the impact of your marketing efforts.
Moreover, These transparent LED film display can be seamlessly integrated into your store's overall design, enhancing the aesthetics and creating a modern and innovative ambiance. By transforming your storefront into an interactive and visually appealing space, you create a lasting impression on customers and differentiate your brand from competitors.
Stay ahead of the curve with transparent LED film for your retail store. Elevate the shopping experience, increase brand visibility, and drive customer engagement with this cutting-edge visual technology. Let your displays speak volumes and leave a lasting impression on every visitor who steps foot in your store.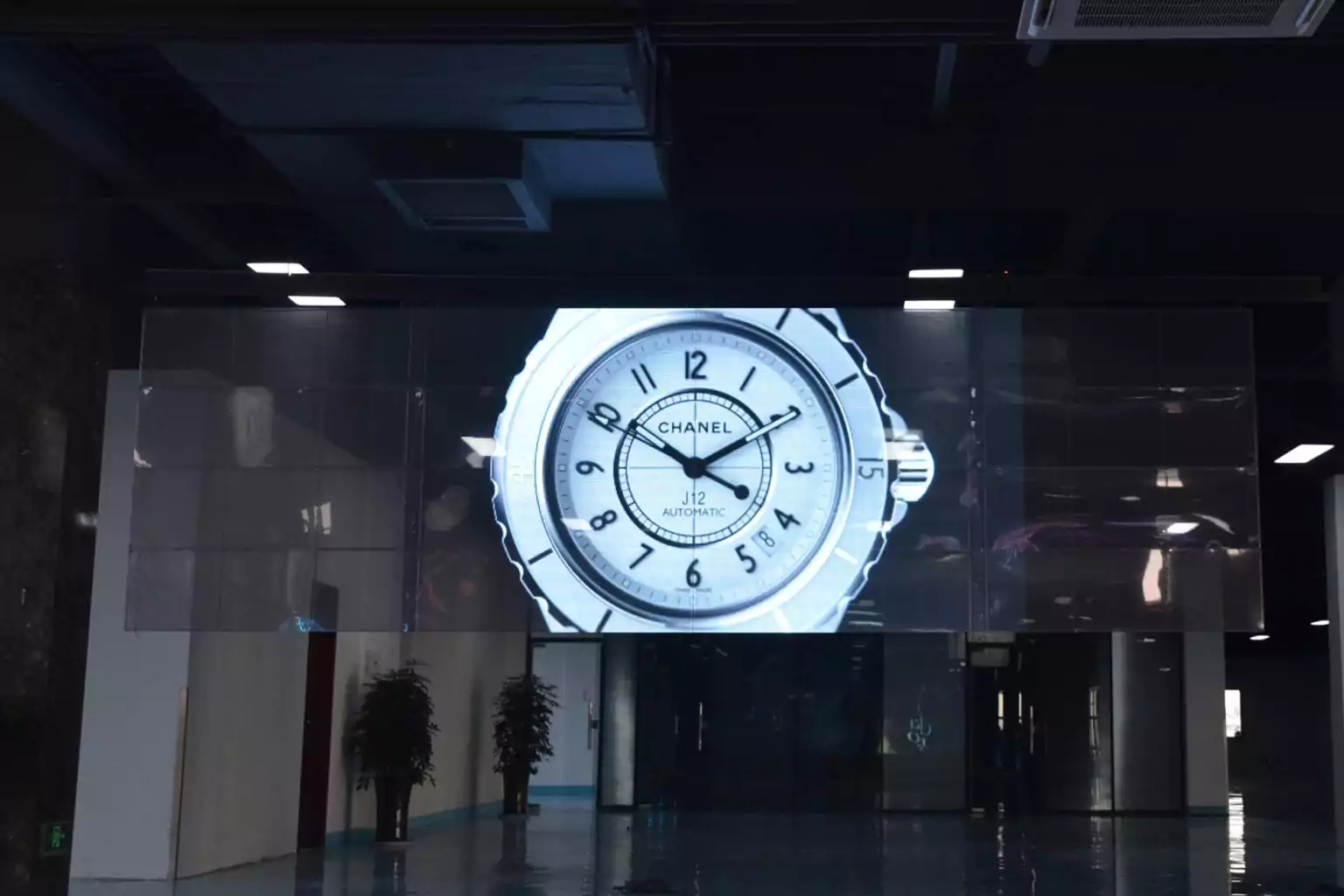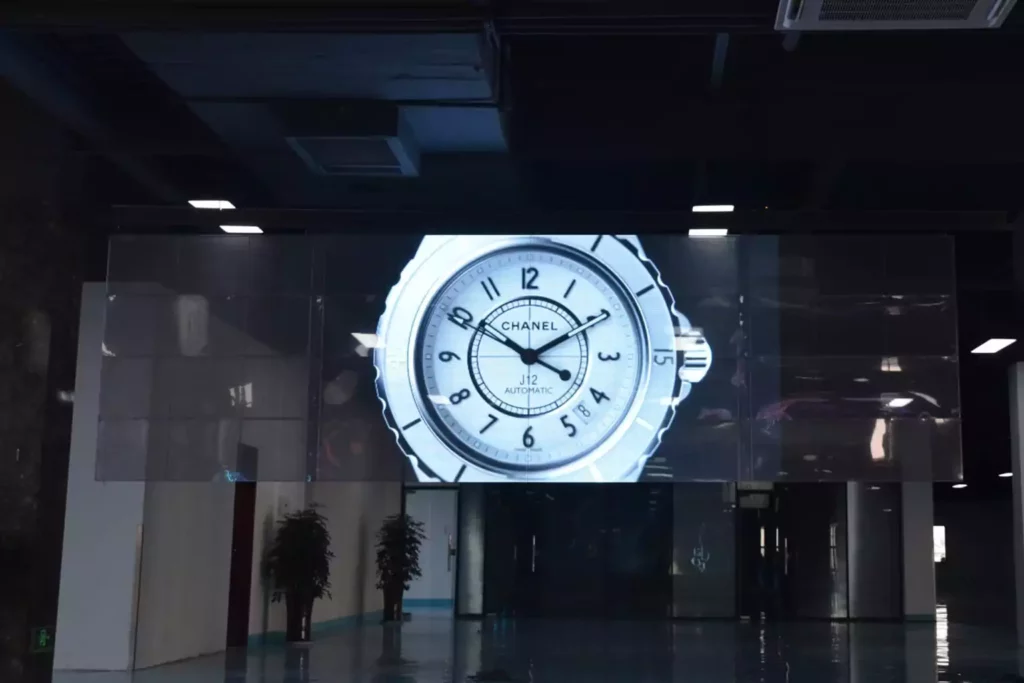 10mm Window Screen - LED Transparent Film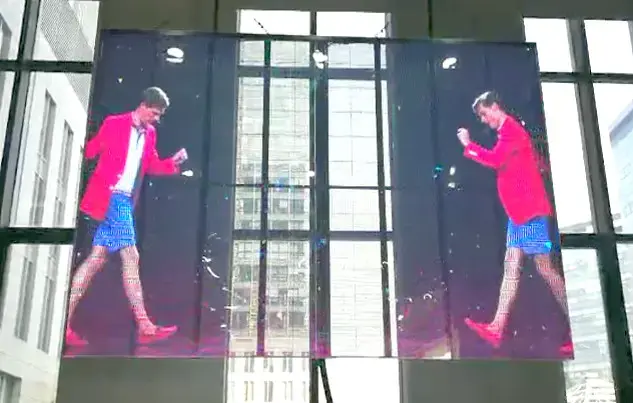 10mm Window Screen - LED Transparent Film
Transparent LED Film Have Changed the Way We Advertise in Store Windows .
The Film LED is transparent and will not block your window. It is possible to control your ads centrally or locally. You will be able to use slide shows or actual video commercials.  Want more sales, it pays to advertise with FILM LED Screens!