You have been waiting for 3D LED Screens for a very long time.
We can offer you the 3D technology that your audiences crave.

Contact us for free evaluation of 3d Wall Video screens

No glasses are required!

Capitalize with 3D today.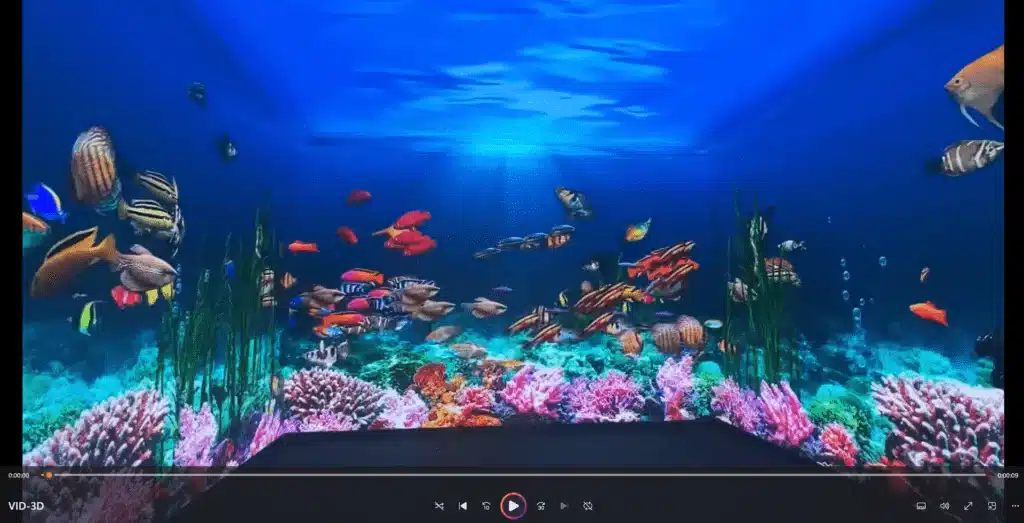 The 3D LED Screens is an innovative and captivating display technology that combines the power of LED screens with three-dimensional visuals. It is a large-scale video display system that utilizes high-resolution LED panels to create stunning visuals that appear to leap out of the screen.
These 3D LED screens offers a unique viewing experience, immersing audiences in lifelike and dynamic content. With its cutting-edge technology, it can project vibrant colors, sharp images, and realistic depth, giving viewers a sense of depth perception and bringing visuals to life. This state-of-the-art screen is often used in various events, such as concerts, sporting events, trade shows, and large-scale presentations. It enhances the overall visual impact and creates an engaging atmosphere for spectators, amplifying the excitement and entertainment value of any event. 3D JumboTron LED Screen is not only visually impressive but also versatile in its applications. Its modular design allows for flexibility in size and shape, making it adaptable to different event spaces and configurations. It can be customized to fit specific requirements, whether it's a massive outdoor arena or an indoor venue. With its advanced technology and stunning visuals, the 3D JumboTron Screen continues to redefine the way we experience live events, captivating audiences and leaving a lasting impression.